Regular price
Sale price
$32.00
Unit price
per
Sale
Sold out
Key Features:
WORRY FREE 10-year sealed-in lithium battery.
Advanced photoelectric sensing technology offers high sensitivity.
Auto-check maifunction.
Manual Test & Auto-reset.
Dustproof, mothproof & anti-visible light.
Anti-RFI (20V/M -1GHz)
Specifications

Sensor Type

Photoelectric

Alarm Sound

85 dB @ 3m

Power Supply

DC 3V Lithium Battery (Included)

Battery life

10 years

Current Consumption during Alarm

Less than 10mA

Size

Dia 109 x 38(H)mm

Weight

322g
Share
View full details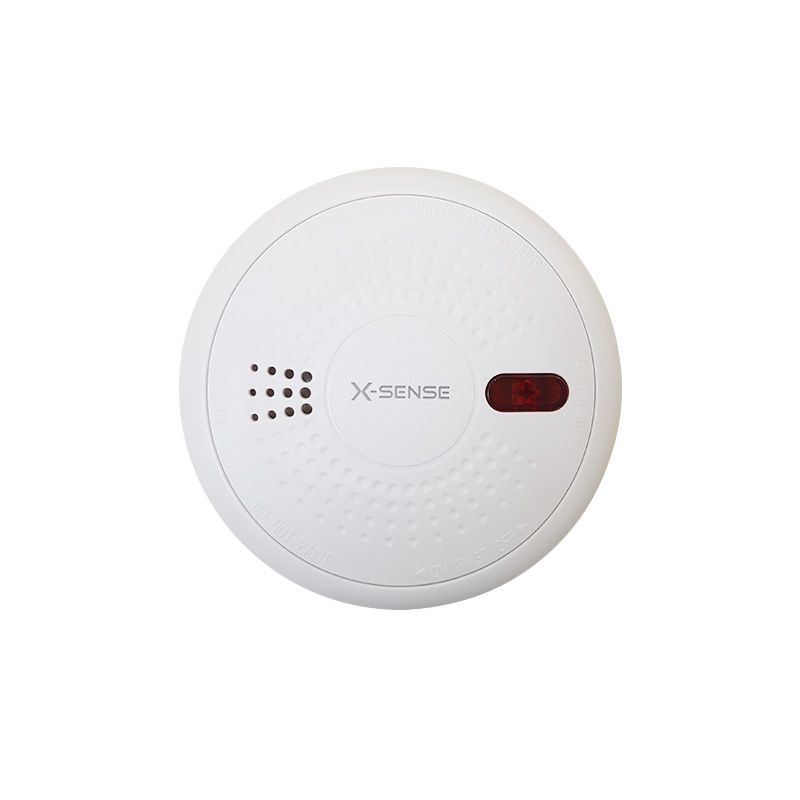 Smoke Detector FAQ
The smoke detector uses a light beam to detect if there is smoke present in the room. The light beam is reflected off smoke particles and if it reaches the light detector, it will trigger an alarm indicating the presence of smoke. If there is no smoke, the light beam does not reach the detector, so no alarm goes off.
The two main types of smoke detectors are ionization smoke detectors and photoelectric smoke detectors. Ionization detectors are good at detecting fast-burning fires, while photoelectric detectors are good at detecting slow-burning fires. Combination and smart smoke detectors are also available. Click here to shop for a range of smoke detectors.
To ensure your smoke detector is always working properly, replace the batteries at least once a year and consider testing them once a month. Replace the batteries twice a year if possible, and replace them immediately when the low-battery warning sound is heard.
Replace smoke detectors every 10 years, or follow the manufacturer's recommendation of 5-7 years for optimal performance. Replace immediately if it's more than 10 years old.
Install smoke detectors on every level, inside each bedroom, and outside sleeping areas, as well as in the kitchen and near potential fire hazards. Mount them on the ceiling or high on the wall, away from windows, doors, and vents.
Looking to install smoke detectors? Click here to book our services. Our team will deliver your smoke detectors and install them for you to ensure a convenient and fuss-free experience.